A NEW WAY OF A DISTRIBUTING CARE
Empowering best in class dermatologic
and pediatrics brands
Cambodia — Laos — Myanmar — Vietnam
MINTHA (Burmese: မင်းညီမင်းသား, pronounced [mɪ́ɰ̃ɲ̥ì mɪ́ɰ̃ðá]) was the common title for all Princes of the Blood of the Burmese monarchy.
We encourage initiative and believe in giving people a chance.
We have the honesty to admit our mistakes and the courage to test, fail and improve.
We make every decision and measure every result in terms of how it serves our customers alongside our end-
users.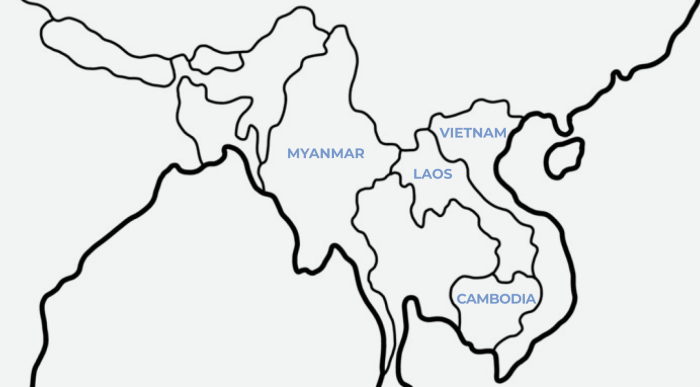 FROM YANGON TO PHNOM PENH
Launched in Myanmar in 2017 by 3 French entrepreneurs passionate about dermatology, they were convinced that an opportunity existed for expanding brands with added value positioning in the entire CLMV area (Cambodia, Laos, Myanmar, Vietnam).
We are backing top end dermatologic/pediatric companies seeking for cutting edge supply as well as marketing & sales services that classical distributor/ logistician do not offer. We live up to new market dynamics by offering a new experience and disruptive models of partnership with our brands and company.
Building and expanding brands for dermatology and pediadtrics in Asia requires a wide range of skills. Among these, a robust knowledge of the markets, of its stakeholders and a capacity to intensively invest in marketing (on and off line), sales and promotion to position the brand in the long term.
When choosing a local distributor, brands are faced with this dilemma: mastering the limits of a distribution model while requiring a significant investment in marketing and structures to position the brand.
Minthacare Value Proposition addresses this dilemma.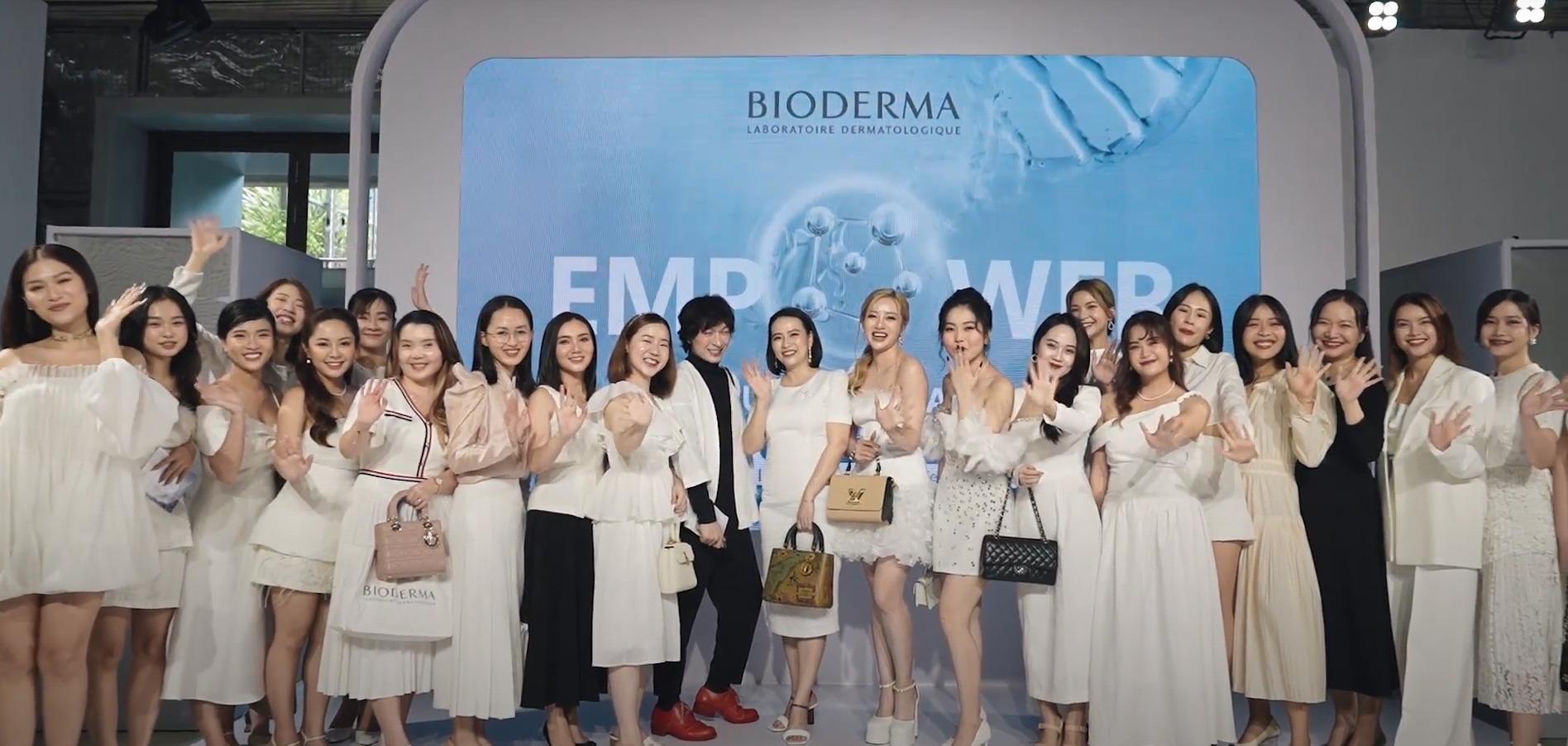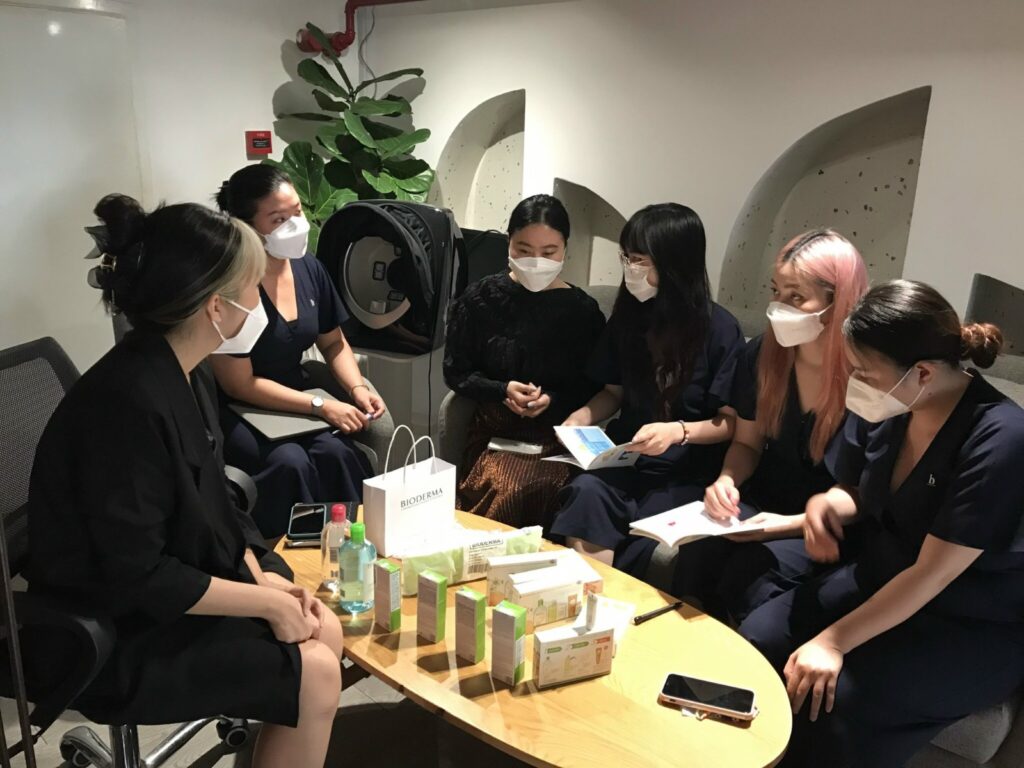 How we make a difference ?
To be a catalyst that drives the evolution of marketing and sales of "Best in Class" dermatology and pediatrics brands in CLMV markets.

Minthacare is people driven. We provide a top standard of health coverage and HR care to all of our employee. We go beyond local laws.

Minthacare focuses on hard and soft skills Education. We offer regular training programs adapted to each position and seniority of our teams: business training, management, office automation, languages

Minthacare wants its employees to enjoy optimized working conditions. We offer the right products, the right tools and the right equipment to all of our employees

Minthacare has a strong international and entrepreneurial culture: we are set up in 4 countries (Myanmar, Vietnam, Laos, Cambodia) with multi-cultural European/Asian mindsets.

Involvement and initiative are key Minthacare values. We offer our people involvement in numerous projects (new products, new tools, new positions, new countries, etc.)

Priority is always given to internal promotion by rewarding know-how rather than skills.
markets (Vietnam, Myanmar, Laos, Cambodge)
over 100 people out of 85 are in medical, sales & marketing
Top French brands : Laboratoire Bioderma, NUXE, Evian Facial Spray
Over 1000 selected point of sales (cutting edge pharmacies, hospitals, clinics, convenant /cosmetic stores, digital platform)
In everything we do, we are committed to 4 robusts levels of the UN ESG (Environmental, social, and corporate governance) framework.
All our employees have social security coverage beyond what is required by the regulations in all the countries where we operate. In addition, the brands we choose to distribute all have the objective of    providing, based on scientific studies, health and wellness to consumers
All our employees are trained throughout their employment at Minthacare. Management training, product training, softskills are offered throughout the year. Our main customers, hospitals, doctors, point of sales staff are also trained in the dermatocosmetic products we sell.
More than 80% of our employees are women.

More initiatives are developed in each country to fight against poverty and improve access to health care. eg: in Myanmar we are founding an e-consultation program
We only work with brands that respect environmental charters and meet the highest standards of quality, safety and efficacy.
Brand we are partnering with

ECOBIOLOGY AT THE SERVICE OF DERMATOLOGY.
To preserve healthy skin. Lastingly.

Exceptionally pure water, enriched by nature with essential minerals. Bottled directly at the source in the heart of the Alps, free from any pollution and away from any urban & industrial development.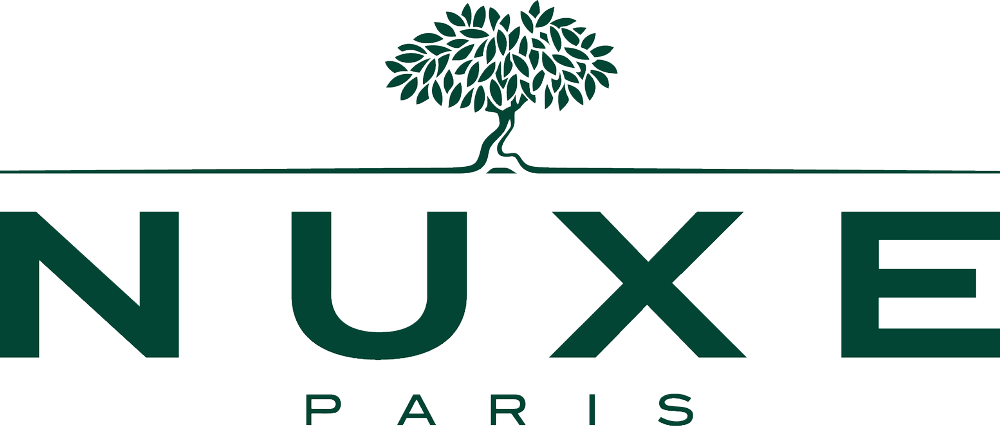 NUXE is taking action to respect the environment. At each step in the design of its products, NUXE balances outstanding quality with respect for nature.
Room #306,
2nd Floor, Building (15)
MICT Park, Hlaing Township
Yangon
05th floor,
No.119-121 Ung Van Khiem Street,
Ward 25, Binh Thanh District,
Ho Chi Minh City
3rd Floor, Vientiane Center Building
Khouvieng Road, Sisattanak District
Vientiane
Aquation Diamond Island
#540 Koh Pich Street
120101 Phnom Penh